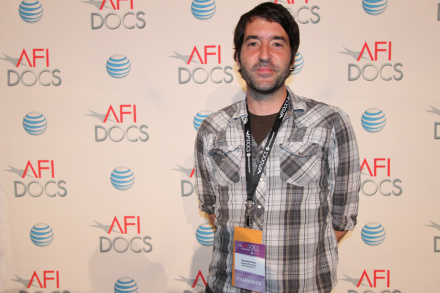 Nickolas Rossi is a New York City based director & cinematographer. He attended Columbia College in Chicago for fine art photography and graduated from Portland State University with a degree in Sociology. Following university he lived and worked in Montréal, London, Prague and Los Angeles.

With nearly 20 years experience behind the camera, Nickolas has worked extensively across the world shooting narrative, documentary, commercial, and branded content projects. As a DOP / director, his work has screened at top-tier festivals including AFI DOCS, Melbourne International, IDFA, CPH:DOX, SFIFF, Sundance, and DOC NYC, as well as broadcast and VOD platforms such as PBS Independent Lens, The Sundance Channel, IFC, Amazon, Netflix, and MTV/ LOGO.

His non-fiction film work includes the award-winning feature documentaries, "ADJUST YOUR COLOR"(2008) by Loren Mendell, "THE SHERIFF" (2020) by Grace Sweeney, Netflix's "MERCURY 13" (2018) by David Sington & Heather Walsh, and "THE POWER OF TWO"(2011), the directorial debut of Academy Award® nominated producer, Marc Smolowitz. Nickolas' cinematography has also been featured in John Maloof's 2013 Oscar nominated documentary, "FINDING VIVIAN MAIER", "THE FEAR OF 13" (2015) by David Sington, "UPSTAIRS INFERNO" (2014) by Robert L. Camina, and Lance Bang's "INSIDE PORTLANDIA" (2012)for IFC.

His directorial debut, "HEAVEN ADORES YOU," (2015) about musician Elliott Smith, made its premiere in 2014 and screened at over 40 festivals across 5 continents. After a limited theatrical release in 2015, it is now distributed through Eagle Rock Entertainment.